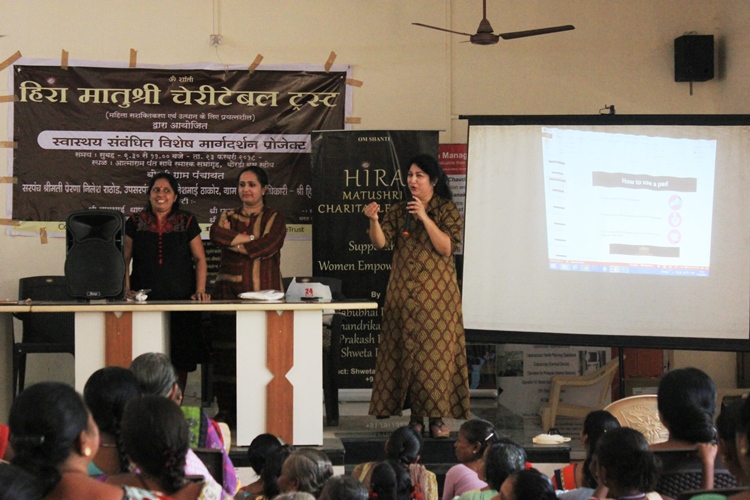 WHO WE ARE
Hira Matushri Charitable is a wonderful platform encouraging women empowerment. We strongly believe that Indian women from the urban areas to the rural areas do have potential and capabilities to really perform their best in all areas and roles of their lives. We just need to encourage them, enlighten them, awaken them and empower them by skilling health & hygiene, business, marketing, management and their personalities is the basic principle we follow and cater to.
What is Womanhood?
A poem by Shweta Dhanak
Presence of Balance brings clearance and
adds fragrance in life, that's womanhood

Gifted with Patience and
adds pleasure in life, that's womanhood

Born with Guidance we create
brilliance in others life, that's womanhood

Sentence of essence
brings substance in life, that's womanhood

Clearance of conscience make the journey
of life joyance, that's womanhood

The science of silence brings the license of
freedom of thoughts and positivity, that's womanhood.
Lets together celebrate this womanhood